Two Nights at Ottawa Lake Campground
Saturday , 21, March 2020
Uncategorized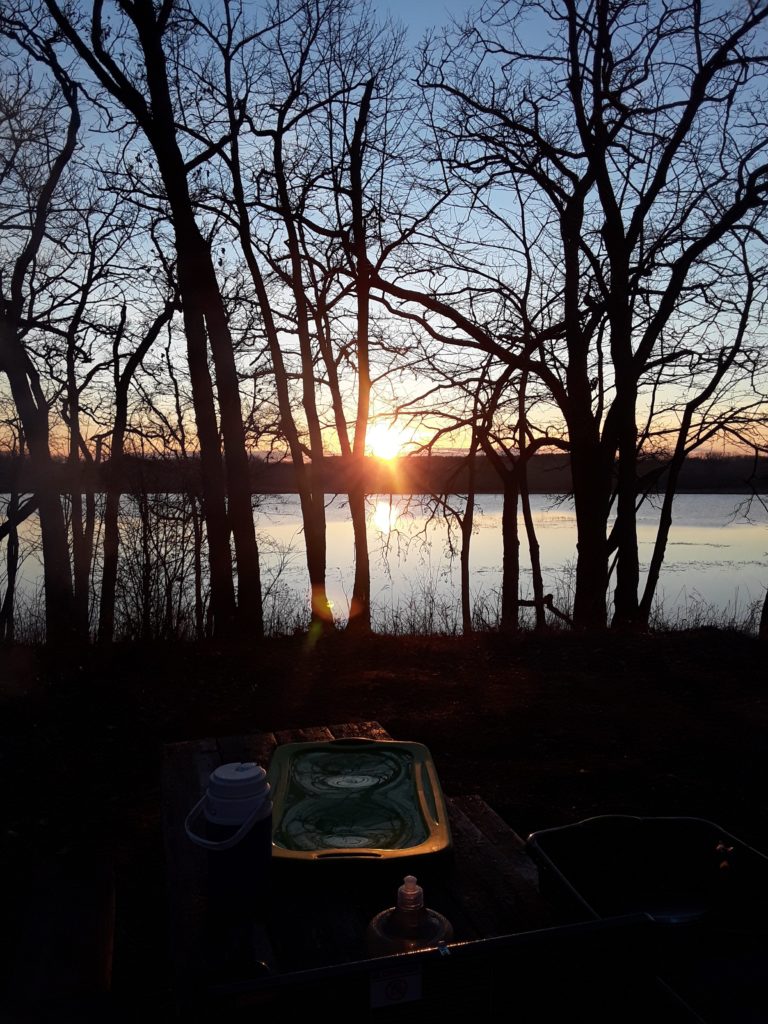 This has been a really weird and busy week. Not going to go into detail, as I think you know what I'm talking about.
Anyway last weekend I got back out to Ottawa Lake Campground. However, this time I spent two nights there. It was good weather (a bit cold) and I got some really beautiful sunset pictures.
I hiked some of the Eagle Segment of the Ice Age Trail and found it mostly dry.
I cooked some pretty simple meals over these two days. Using my 2-burner Coleman stove, I made some beef stew for dinner and eggs and sausage for breakfast. I love my coleman 2-burner stove.
I brought my same sleeping setup (Coleman cot with air matress and 10-degree Magellan Sleeping bag). I slept well and warm.
Altogether it was a nice weekend at Ottawa Lake.